Our cheerleading clinic and try-outs that were scheduled for this week have been postponed to a week later in April. The packet and cheers included in the packet will still apply. We apologize for any inconvenience.


Third grade at the PAC today!

Third grade enjoying the weather and the Gathering Place as a reward for making their AR goal!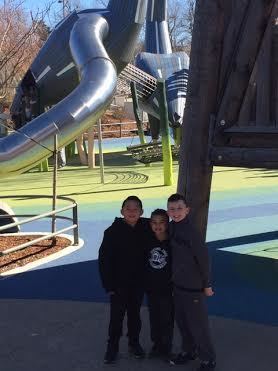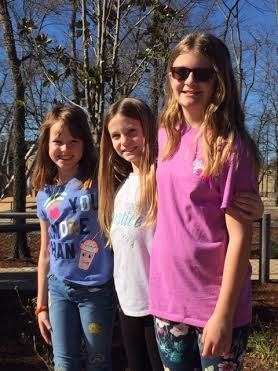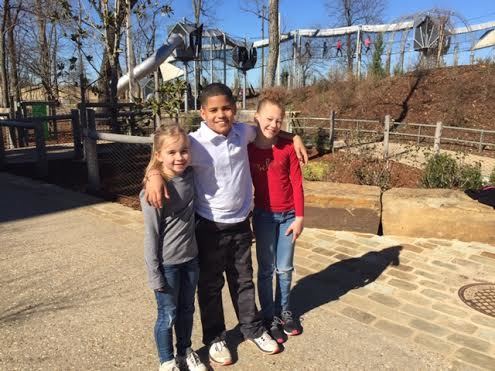 After reading How to Catch a Leprechaun by Adam Wallace, Mrs. Stevens class used a reading response activity to write how they would catch a Leprechaun!

Due to staff meeting, there will be no after school tutoring for 2nd and 3rd grade today. Mrs Boatman will resume tutoring after Spring Break!

Wild stories at Future Focus this week! Come hear how this man's life was changed by a hippopotamus attack! Join us Wednesday at 7:10 AM in the Board Room for fun and food!


Mrs. Tabor's music classes are bucket drumming! Bucket drumming is a way of developing rhythmic musical memory and helps students gain confidence in rhythmic ensemble playing!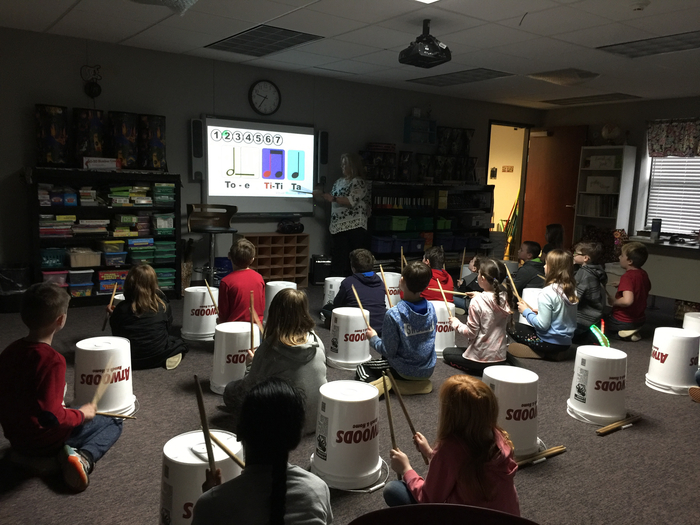 Reminder: Read a Thon minute sheets and pledge money need to be turned in tomorrow! Thank you for supporting the library!

We will have pajama day tomorrow, March 5th! Read a Thon money and minutes are due on Friday, March 8th!

Parents and Families: Please know that closing school is something we do not take lightly, but due to the forecast for below zero wind chill and the road conditions for a couple of our bus routes, we will not be having school tomorrow. Thank you for your understanding and we will see you on Tuesday.

Justus-Tiawah Early Enrollment New Pre-K or new Kindergarten students that plan to attend Justus-Tiawah School in the fall may come by the North Campus Elementary office to pick up an enrollment packet on March 6, 7, or 8 from 9:00-2:30. Return the completed forms on March 12 or 14 from 10:00-12:00 or 1:00-2:00. Also bring student's birth certificate, certificate of degree of Indian blood (CDIB card), proof of residency, and current immunization record. Students will not be placed in a class until all paperwork has been received. For those interested in having a tour of the elementary, tours will be given on March 29 at 10:00 am. If you have questions, please call the Elementary office at 918-341-3626.

Snow White and her crew! Office staff, 1st and 3rd grade teachers dressing up for book character day!!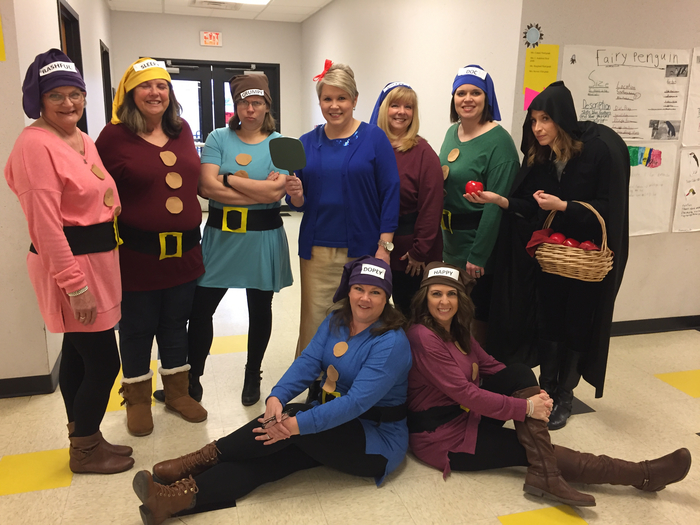 For Read Across America: Friday will be dress as your favorite book character. Monday will be pajama day! Be sure to log your minutes for the Read A Thon.....it will be ending tomorrow!!

No school today! Roads are to slick! Stay in and keep warm!!

The library had a special guest reader today......Officer Helton and his dog Judy! Students K-3rd enjoyed the stories Officer Helton read and of course they loved loving on Judy!!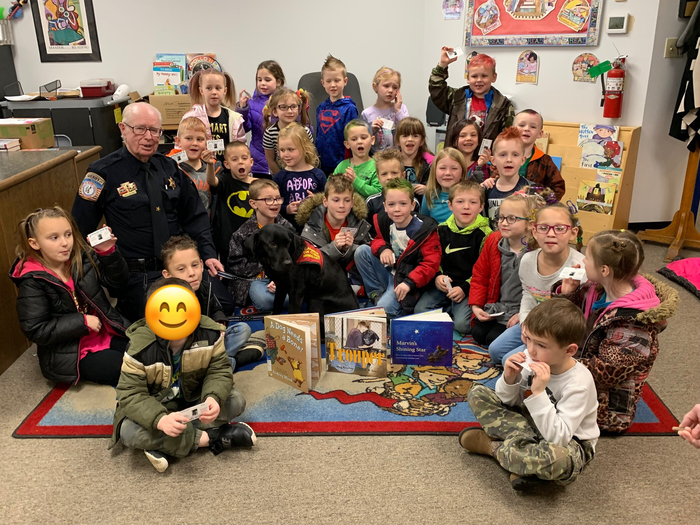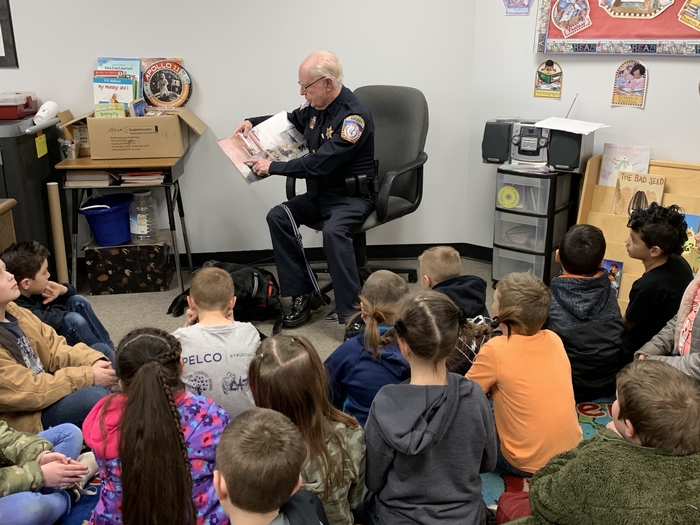 Mrs Haws' class working working with circuits to light bulbs!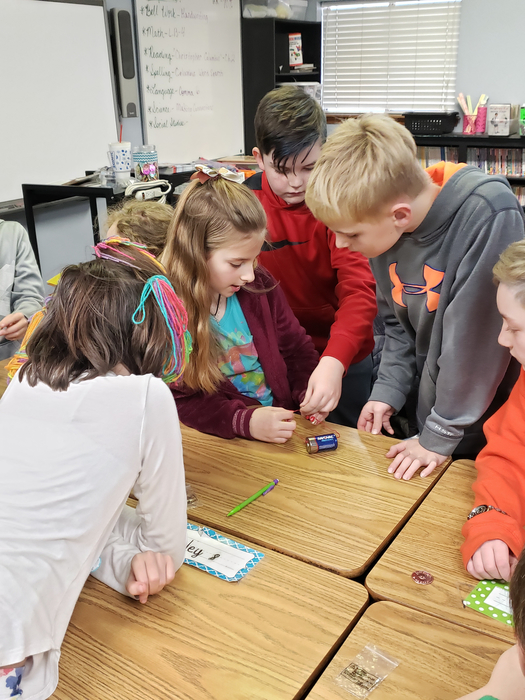 Mrs Hougland's Third grade learning to count money and give back change using the hands on approach!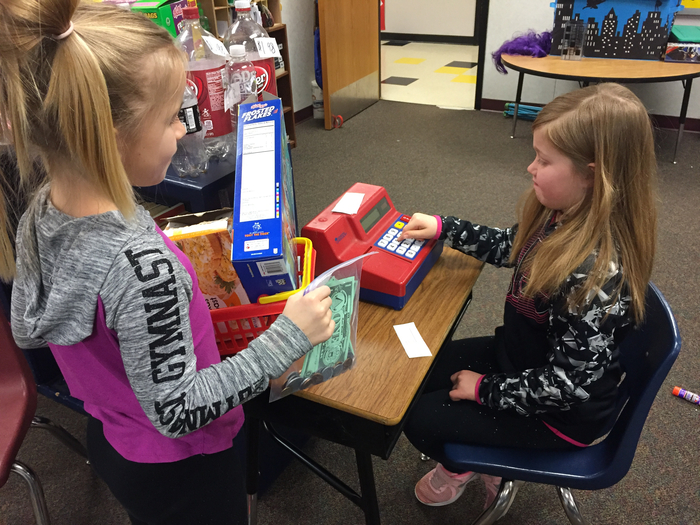 We are pleased to announce RSU Baseball Coach Chris Klimas' 2019 Spring Break Baseball Camp and CHS Softball Coach Keeli Garroutte Softball Camp Information is attached for both camps. RSU:
https://5il.co/6q3a
CHS:
https://5il.co/6q3b