JT Parents- Band, Choir, and Music Fundraiser forms (with money) are all due TOMORROW, Tuesday, September 27th. Please send them to school with your child. Thank you!

Feel free to wear jeans for PD tomorrow.

JUSTUS-TIAWAH SCHOOL BOOK FAIR! Sept. 21-30 We are so excited to announce that our Fall Book Fair has arrived!! Support our school and help your child discover new books, favorite characters, value packs, and more! Let's instill a new-found love of reading! Family night for both campuses will be Thursday, September 29th, from 4:00-7:00 PM. We look forward to seeing everyone! Unfortunately, this year we have to do something that we have not had to do in the past, charge taxes on our sales. This is a change in how Scholastic is doing business. Please send more than the cost of the book, so your student will have enough to make their purchase.

30 minutes left to pick up Butter Braid orders! Please remember our freezer space is limited and all orders need to picked up this evening!

Reminder: Butter Braid orders will be delivered TODAY to the North Campus Cafeteria. Please pick up your order between 3:00-6:00 PM. Our Freezer space is limited. All orders need to be picked up this evening. Thank you for supporting the library.

PTO Wildcat and Rainbow shirts will be in the first of October! Don't forget Skate Night Thursday Sept 15th from 6-8 at Roller World in Claremore! Come skate with your friends for $5 a person. Carnival meeting next Monday, September 19th, 4:00 PM at the North Campus.

Today our cross country teams participated in the Inola meet! Our middle school girls won the meet as a team! We also had 5 athletes that medaled individually: Miley Rogers, Paisley Crittenden, Stella Woods, Phoenix Riley, and Ian Cervantes. Go Wildcats!

Daycare Patrons: Dana will be out of the office from September 13-30. If you need assistance, please call the JH Office and they can assist you while she is out.

Butter Braid orders will be delivered to the North Campus Cafeteria on Thursday, September 15th. Please pick up your order between 3:00-6:00PM. Our Freezer space is limited. All orders need to be picked up on Thursday. Thank you for supporting the library.

If you still have Butter Braid orders to turn in, please do so tomorrow. Tomorrow, September 12th, will be the last day we can accept orders. Thank you again for helping the library!

Cross Country Schedule. Coach Hardin would also like to remind parents to please join "Cross Country" on the remind app. Schedule and remind app information in the pictures below.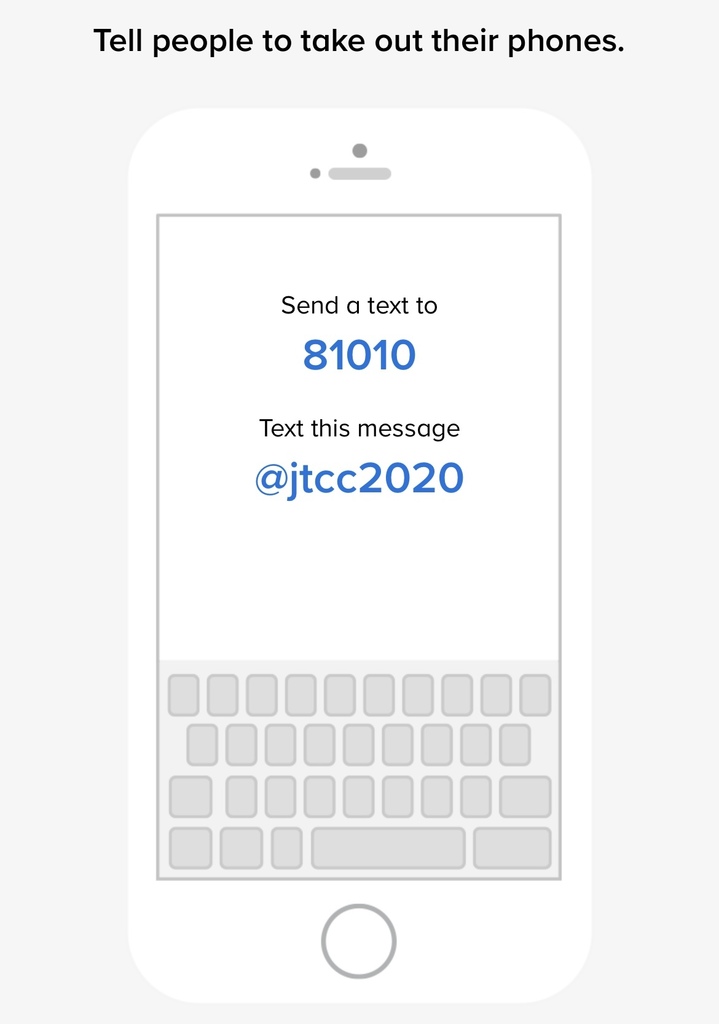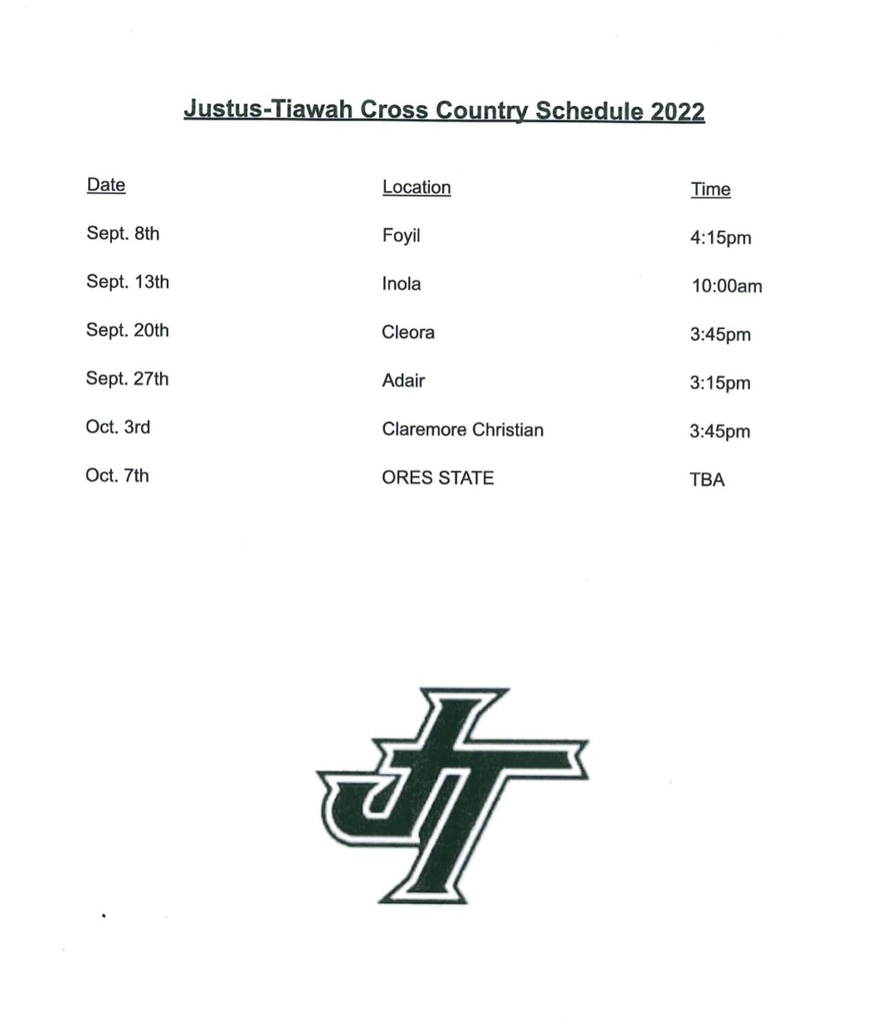 Reminder: Butter braid order form and money are due tomorrow, September 8th.

Reminder: Butter Braid fundraiser ends September 8. All forms and money will need to be turned in on Thursday, September 8. Thank you in advance for helping the library!

Time to start Carnival planning! Please join us for our monthly PTO meeting at the North Campus cafeteria. We will be discussing and planning our JT Carnival, tomorrow Sept 6th at 6pm.

JUSTUS-TIAWAH WILDCATS Here is the WenGage Link:
https://ok.wengage.com/JustusTiawah/account/login?ReturnUrl=%2fjustustiawah
Filling out the Educational Benefits Application is quick and easy. This Application also affects other programs from which the school receives money. If you are unsure whether you qualify, we encourage you to still apply. To complete online you will log on to your Wengage account and select the student records portal. After you log in, click on the application link. Click on the green checkmark in the upper left corner once complete. Be sure to follow the instructions carefully; if you have any questions, please contact the Jr. High office at 918 341-3626. If you are new district or need a copy of your Wengage login information, please email April Reece (
areece@justustiawah.com
).

JT Wildcat shirt order forms are due this Friday August 26th. Please email
pto@justustiawah.com
if you need a order form. Thank you, JT PTO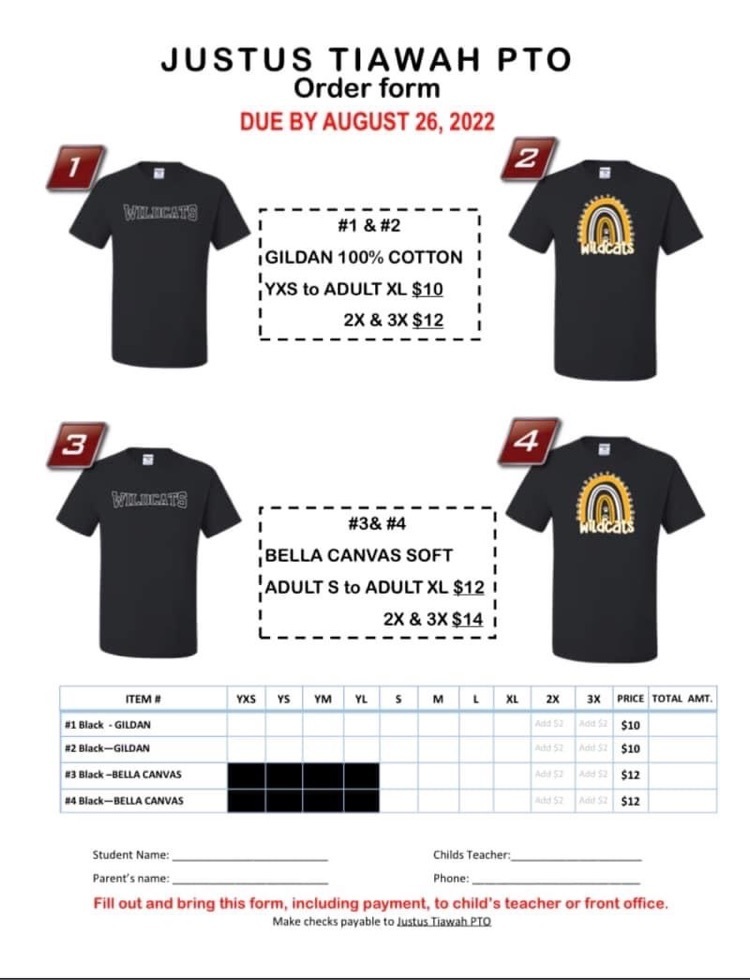 Reminder: picture day, Wednesday, August 24th. Both campuses.

JT Family: This Friday will be our first early release Friday. Just a reminder that students will be dismissed an hour earlier at 2:10pm. With that said, students will arrive home from the bus an hour earlier as well. Have a great rest of your week.

Reminder: JT Running Club starts Tuesday, August 23. Meet at the South Campus at 7:10 AM. For boys and girls 1st-4th grade. More information on image below! Run, jog or walk with friends and learn about fitness!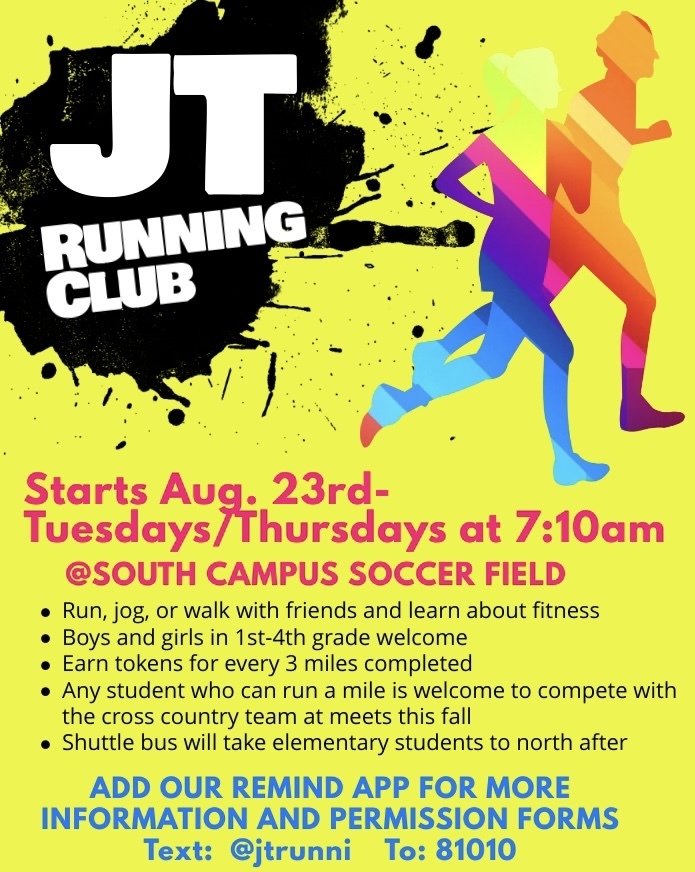 Thank you to our Partner in Education Caldwell Bankers for bring these cups of treats to our teachers. It's wonderful to have such a great support from our community partner.