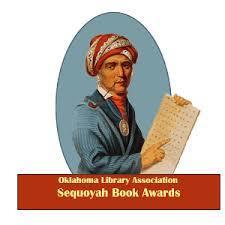 Sequoyah Book Nominees for the Children's and Intermediate Book Awards are available in both libraries. Students in grades 3-8 who read or listen to three or more of these books will be able to vote for their favorite in March
2017 Sequoyah Award Winners
Children's: The Doll Graveyard by Lois Ruby
Intermediate: The Crossover by Kwame Alexander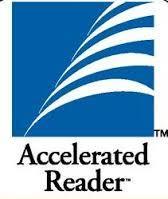 Students in grades 2-8 who earn 150 AR Points or more this school year and maintain at least a 75% average for correct answers will be able to attend the Library's end of the year AR party. 2nd-6th will go to the Claremore Rec Center to swim and play basketball. 7th & 8th graders will go bowling in Owasso.

Help us earn cash for our libraries by bringing your Box Tops. Receive a prize for every 10 Box Tops you turn into the library. Ask your librarian form more details.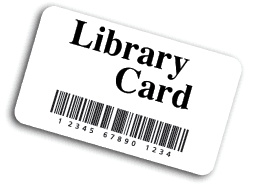 Library cards will be kept in the library. Your librarian will show you how to access your card. Pre-K -2nd may check out 2 books at a time. 3rd-8th 3 books at a time.
Join a Book Club! 4-8th graders ask Mrs. Admire for details on current book clubs. We meet during lunch once a month. Come join the fun! You will never miss your recess!!!!
Be sure to check out the library links under Academics & Organizations.
Justus-Tiawah Library catalog This link will take you to our library catalog. You will be able to see what books we have available and if they are located at the north or south campus. Remember that you can always request a book from the other campus.
AR Link- take test at school with this link.
Home Connect- If you would like to keep track of how your child is doing on AR tests then sign up for Home Connect. You will need your child's AR username and password. If your child does not know these then please contact the library and we will be happy to help you.
AR Book Finder-If you would like to know if books you have at home are AR books then this is the site for you.
This is the first place to look for information for research reports. This link will take your to Britannica School and EBSCO Host. Both are accessible from Home or School.
Britannica School gives children, teachers, parents, and librarians instant access to two complete encyclopedias that ensure consistency with classroom topics and age-appropriate language.
Username: justus
Password: tiawah
EBSCO Host is a comprehensive online collection of full text articles. searchable databases and a kids oriented service called explora.
Username: cat
Password: lab
We have several Book Fairs throughout the year. The first one will be in September. Come in to find some great books!
Thank you to all in our JT family for supporting the library. Our Students and staff appreciate your generosity!
Library Staff:
Mrs. Matheson: PreK-3rd Library Media Specialist
Mrs. Admire: 4th-8th Library Media Specialist
South Assistant: Mrs. Steenveld
North Assistant: Mrs. Avery